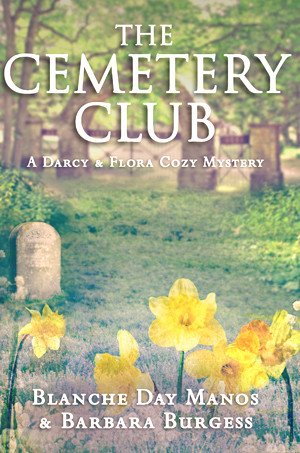 ISBN: 978-1-940222-83-7
Available at








188 pages
$12.97 in softcover
$19.95 in audiobook
$4.97 in ebooks

Find Blanche at:
her website or
on Facebook.
Get this great book FREE! at
Smashwords Barnes&Noble
The Cemetery Club

~ Darcy & Flora Cozy Mystery #1 ~

by Blanche Day Manos and Barbara Burgess
Goshen Cemetery lay quiet and peaceful under a benevolent spring sky. Darcy Campbell and her mother, Flora Tucker, had no inkling that in a few moments, the scene would change and they would face a horror on the ground and a threat from above, beyond their imaginations.
Becoming entangled in a centuries-old legend, being targeted by a group of ruthless men, and discovering a long-lost love were not in Darcy's plans when she returned to her birth place, Levi, Oklahoma. She merely wanted to soak up the peace of her mother's home and try to heal the wounds left from her husband's death. Fate, however, had other plans for Darcy and Flora.

Praise for The Cemetery Club



I love cozy mysteries, and I found this Christian cozy to be enjoyable. Darcy is a reporter who, along with her mother,gets entangled in a mystery to solve the death of one of her mom's good friends. They find themselves in a world of trouble, including a tornado, a car wreck, and being stalked.
This book has plenty of adventure and a nice message too.
~ Ronda Del Boccio



I've read Cemetery Club twice and enjoyed both readings. A good author, in my estimation grips the reader's attention on the first page and the authors did that with this book. I couldn't put the book down until I read it all. That's a good book.
~ Carol Knapper



Grab a cup of coffee and settle in to read this adventurous cozy mystery. The story is appealing to those who love suspense but not harsh language.
~ Nancy Kay Grace, author of The Grace Impact



Great characters and excellent read. Kept me in suspense. Looking forward to Book No. 2 in this series.
~ daisy

Danger! Intrigue! Romance! What more could you ask for in a wonderful new cozy? Darcy and Flora are a daughter/mother duo who will captivate your interest and keep you coming back for more.
~ Peg Bossard, An avid cozy reader
Books by
Blanche Day Manos
The Ned McNeil Series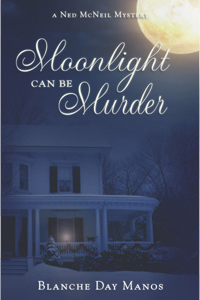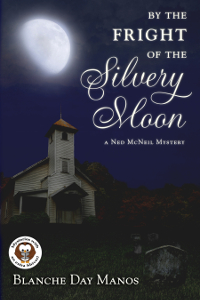 and the Darcy & Flora Cozy Mystery Series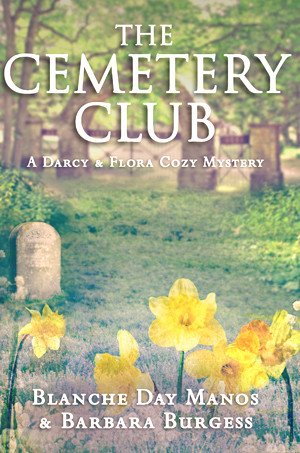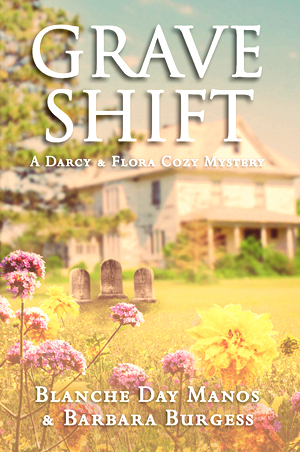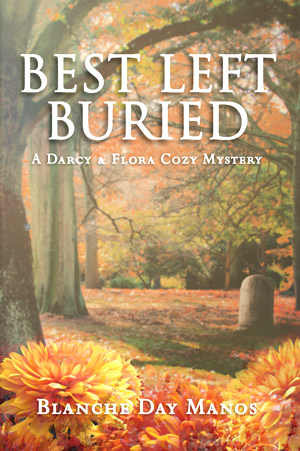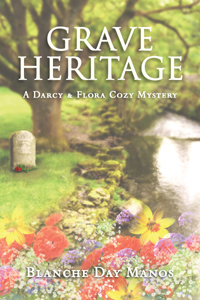 ---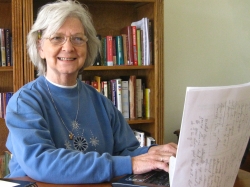 It may seem strange to some that a mild-mannered kindergarten teacher would become an author of cozy mysteries, but it's actually a good fit. A teacher is a word craft. So is a writer. A teacher wants the efforts of her labor to have a positive outcome. So does a writer. A teacher prays and hopes that each student has a positive take-away from her work. A writer hopes that for her readers too. A teacher would like each of the children in her classroom to achieve a satisfying life. Although she can't control that, as a writer she can control the way her books conclude!
A native Oklahoman, Blanche has a deep familiarity with the Sooner state, so it's the logical setting for her books. Her Cherokee heritage and feeling at home in the rural settings of Oklahoma are vividly woven into the background fabric of her books. Her other published cozies include Grave Shift and Best Left Buried, books two and three of the Darcy & Flora Series.
Barbara Burgess is a retired trial court administrator who says she found many good story ideas in the courtroom. One of those ideas evolved into her first suspense novel, Lethal Justice, published in 2010. She also co-authored The Cemetery Club, a mystery novel based on Cherokee history. Her father was half Cherokee and she says much of her family history involves Cherokee legend and beliefs similar to those found in Grave Shift. She has also written short fiction for Woman's World and Alfred Hitchcock's Mystery Magazine and freelanced for several Arkansas newspapers.