ISBN: 978-1-68313-090-1
~275 pages

$15.97 in softcover
$4.97 in ebooks
Available at

Pen-L

Amazon

Smashwords
Connect with John

JohnBiggsOklahomaWriter.com

Facebook
Shiners
by John T. Biggs
What's the matter with Glenna?
When you get struck by lightning before you're even born, things can only get worse—or that's what everyone believes. Poor Glenna is a pretty girl but her brain has been short-circuited. She hardly ever talks. When she does, its mostly to people no one else can see.

She calls them Shiners.

Maybe they're ghosts. Maybe they're Indian spirits. Glenna isn't sure, but her invisible friends come in handy when unsavory men try to take advantage of the childlike young woman. Like the pedophile who is shot dead while hiding outside her house, or the teenage boy who nearly bleeds to death after kidnapping her, or an abusive uncle who's electrocuted.

A charismatic preacher takes a special interest in Glenna. He whisks her away to his Paraguayan mission where he can have her all to himself. But she finds lots of friends in the rainforest—more Shiners. They've been waiting for someone like Glenna for more than a thousand years.
Could she be the messianic visitor the spirits and the natives have awaited so long?
Praise for John T. Biggs
"Magic realism comes to Oklahoma courtesy of John T Biggs, who weaves together an eccentric cast of characters and a fast-paced plot to create something inventive, surprising, and unique. I look forward to every word this man writes."
– William Bernhardt, New York Times Bestselling author of Challengers of the Dust

"This is the fifth book I've read by John T. Biggs and each one of them is brilliantly written. Like its predecessors, Shiners blends reality and mysticism, science and magical realism, and is a feat of deep characterization and fast-paced entertainment. Masterfully designed, intelligently constructed, Shiners is the kind of book you never want to put down."
– J.B. Hogan, author of Living Behind Time

"Full of magic and mystery, Shiners will keep you guessing to the very end."
– Lara Bernhardt, author of The Wantland Files
Also by
John T. Biggs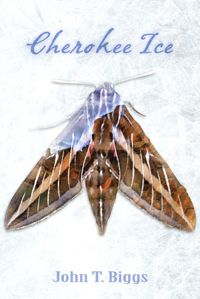 ---
John Biggs has two dilemmas: he's seen the magic that surrounds everyone and he can't stop writing about it. We don't know if it has anything to do with the Native American culture that surrounds him, but we wonder. There was that business with the paint. He swears it was just a smudge on his cheek he got when doing a little touch-up around the house, but we're not so sure.
His knowledge of the criminal underworld benefitted from a part time job as a night security guard in Chicago and his later work as a prison dentist in Lexington, Oklahoma. His familiarity with the mystical realm is a mystery to most who know him as a pretty regular guy.
John moved to Chicago in 1968, in time for the Democratic National Convention riots, which he didn't attend but remembers in great detail. He's written many research articles — a very bad way to learn the craft, he says — and started writing fiction in 2001. Since then he's published dozens of short stories and won numerous awards, including the grand prize of the 80th Annual Writer's Digest Writing Competition for "Boy Witch."
John and his wife travel at every opportunity. He loves reading and writing to the point of fanaticism, and spends altogether too much time in cemeteries. He won't tell us who he talks to there, but it's clear he's got a direct line to someone — or something — that's giving him inspiration.
Copyright © 2011–2015. Pen-L Publishing. All rights reserved.