ISBN: 978-0-9851274-7-3
Available at






178 pages
$14.97 softcover
$4.97 ebook
Get Owl Dreams FREE!
Click Here!

Also by John T. Biggs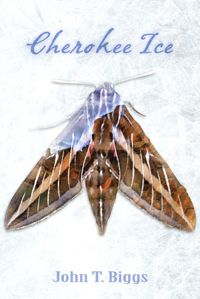 Get this great book FREE! at
Smashwords Barnes&Noble Amazon

Owl Dreams

by John T. Biggs
Sarah Bible is working on a college term paper when her mother, Marie, is kidnapped by a crazed Indian shaman. The only way Sarah can get her back is with the help of a cemetery grounds keeper with no legs called Big Shorty, who some believe is Baron Saturday — the voodoo spirit of the dead — and Marie's boyfriend, Archie Chatto, a renegade Apache warrior who's in El Reno Federal Penitentiary. Sarah, being a sensible girl, knows she must recruit Big Shorty and break Archie out of prison in order to save her mother.
Then comes the hard part.
---
If you enjoy a terrific story well told, this is the book for you. In his first novel, John Biggs already displays the sure hand and literary style of a seasoned writer. Fascinating eccentric characters, a generous dose of fantasy and magic, and genuine humor make this book an unforgettable read. Highly recommended.
~William Bernhardt, New York Times Best Selling Author



Owl Dreams is my kind of story. John T. Biggs is my new favorite author. With his razor-sharp wit, laugh-out-loud humor, well-rounded yet wack-o characters, and skillful writing, Biggs weaves a story dripping with action, mysticism and magic. If you like Indian witches, voodoo death gods, shape-shifters, and spirit hummingbirds, Owl Dreams is a must read. John Biggs is a master story teller. I suspect, much like his character, Robert Collins, Biggs listens to the messages carried on the wind.
~ R.H Burkett, author of OWFI's 2014 Best Book of the Year Daughter of the Howling Moon, Soldiers From the Mist, and The Rook and the Raven



In Owl Dreams, John Biggs paints colorful, quirky characters amid the Oklahoma landscape, weaving Native American lore around them as the band of comrades move from one crises to another. Biggs maintains humor and intensity, filling each page until the last. I recommend Owl Dreams for a fun read.
~ J. Lanthripe

I loved the rapid humor, the interactions of men and women, plus diversity of cultures, and only-in-Oklahoma settings. The pacing was perfect, the action exciting, the insights delicious. Biggs is a clever writer, feeding intellectually-strong comparisons and providing insider information about institutions. It was fiction, but I learned things, and the book stimulated me with great, understandable language. I'm a big fan now, and hoping for more books from Biggs.
~ Karen Cooper

Click here to see more reviews for Owl Dreams!
---
John Biggs has two dilemmas: he's seen the magic that surrounds everyone and he can't stop writing about it. We don't know if it has anything to do with the Native American culture that surrounds him, but we wonder. There was that business with the paint. He swears it was just a smudge on his cheek he got when doing a little touch-up around the house, but we're not so sure.
His knowledge of the criminal underworld benefitted from a part time job as a night security guard in Chicago and his later work as a prison dentist in Lexington, Oklahoma. His familiarity with the mystical realm is a mystery to most who know him as a pretty regular guy.
John moved to Chicago in 1968, in time for the Democratic National Convention riots, which he didn't attend but remembers in great detail. He's written many research articles — a very bad way to learn the craft, he says — and started writing fiction in 2001. Since then he's published dozens of short stories and won numerous awards, including the grand prize of the 80th Annual Writer's Digest Writing Competition for "Boy Witch."
John and his wife travel at every opportunity. He loves reading and writing to the point of fanaticism, and spends altogether too much time in cemeteries. He won't tell us who he talks to there, but it's clear he's got a direct line to someone — or something — that's giving him inspiration.
Owl Dreams has elements of non-erotic romance, magical realism, humor, and one Native American cooking recipe for good measure.