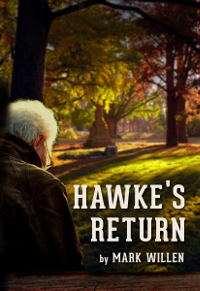 ISBN: 978-1-68313-111-3
360 pages

$15.97 in softcover
$4.97 in ebooks
Available at

Pen-L

Amazon

Barnes & Noble

Smashwords

Kobo
Also by
Mark Willen
Connect with Mark

www.MarkWillen.com

Facebook
Hawke's Return
by Mark Willen
It's his word against hers, and the stakes couldn't be higher.
When a teenager accuses a key official of a local charity of blackmailing her for sex—and then abruptly disappears—a mystery turns into a crisis, raising concerns about the girl's safety, the charity's survival, and the career and reputation of a man who says he is innocent.
Enter Jonas Hawke, retired lawyer and sage of Beacon Junction. Jonas has just agreed to oversee the charitable group, a friend's attempt to help Jonas move past his grief over the death of his wife. It's his job to uncover the facts and ensure that justice will be done.
Jonas is helped—and hindered—by the arrival of Dylan Walker and his eight-year-old son. Why a single dad has chosen to move to a small town in Vermont to start a new life is a mystery that tugs at Jonas, especially when Dylan develops an amorous interest in Jonas's married daughter.
Hawke's Return is the tale of a man groping his way back from the loss of his beloved soul mate, even as he struggles with an intractable dilemma.
Praise for Hawke's Point

An inspiring read, Hawke's Point was elegantly and tightly written and told a story not just of tense situations, but the people in them. Highly recommended.
~ Frances Carden, Reader's Lane reviews
See the full review at Reader's Lane reviews or here.
---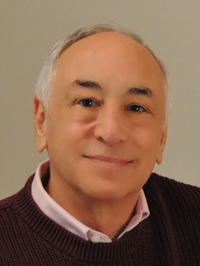 Mark Willen grew up and attended college in New England before embarking on a journalism career based in Washington. He has been a reporter, editor, producer, columnist, and blogger at The Voice of America, National Public Radio, Congressional Quarterly, Bloomberg News, and Kiplinger. He has published and broadcast hundreds of nonfiction articles from datelines as varied as New York, Concord, N.H., Moscow, Jerusalem, Cairo, Beijing, Tokyo, Buenos Aires, and Cape Town, South Africa.
Mark retired from full-time journalism in December 2010 to devote his energies to writing fiction. His short stories have been published in The Rusty Nail, Corner Club Press, and The Boiler Review. Hawke's Return is his second novel.
Mark also leads a writer's workshop for teenagers, and serves as a volunteer tax preparer for elderly and low-income clients. He lives in Silver Spring, Maryland, with his wife, Janet.
Copyright © 2011–2015. Pen-L Publishing. All rights reserved.