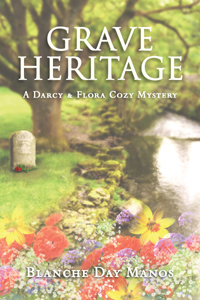 ISBN: 978-1-68313-031-4
~185 pages

$9.99 in softcover
$.99 in ebooks
Find Blanche at:
her website or
on Facebook.

Grave Heritage

~ Darcy & Flora Cozy Mystery #4 ~

by Blanche Day Manos



Summer storms can bring unwelcome surprises.
During the rainiest July on record for the people of Ventris County in Oklahoma, in the midst of a violent thunderstorm, a stranger is murdered. When a friend becomes the second person to die under suspicious circumstances, local sleuth Darcy Campbell is drawn into the investigation. Evidence points toward someone she cares about, but has loyalty blinded her to the truth? Danger is closer to Darcy and her mother, Flora, than either of them suspect. And if the human threat is not enough, Lee Creek and the Ventris River flood, bringing Mother Nature into the fray.

Has the whole world turned on Darcy and Flora?
Praise for The Darcy and Flora Mystery Series:

"A rousing good tale with appealing characters, an intriguing puzzle, and unexpected twists. Sure to charm."
~ Carolyn Hart, best-selling author of Ghost at Work, Merry Ghost, and Ghost Wanted

"In Manos' Grave Heritage, the past bleeds into the present when the enterprising mother-daughter team of Flora and Darcy delve into murder, and small town secrets collide with family secrets. A delightful array of fun and complex characters, a rich mystery, and a satisfying ending."
~ Bailey Cattrell, Author of the Enchanted Garden Mystery Series
"Grave Heritage is the best of the series so far. I really enjoy the relationship between Darcy and Flora and can easily feel the love and respect each feels for the other. The homespun wisdom as well as the core value system of the characters is appealing to me. The descriptions of characters and settings are vividly drawn for the readers, and there is a good balance of suspense and romance. Manos takes her place alongside Carolyn Hart and Mary Roberts Rinehart.
~ Lola Ward

"Blanche Manos lets the reader to get to the characters and weaves suspense into the story. Well written cozy mystery!"
~ Nancy Kay Grace, author of The Grace Impact

"What is more hot than a cold case? Especially if it's almost 100 years old? Very well written. Just enough suspense to keep you guessing and wondering. Also, a sweet touch of romance. Something readers of the mother/daughter duo were hoping for! All in all, a great read."
~ Sharon Mierke
Watch the trailer!
Books by
Blanche Day Manos
The Ned McNeil Series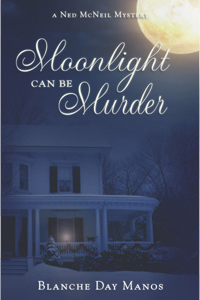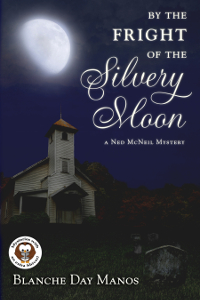 and the Darcy & Flora Cozy Mystery Series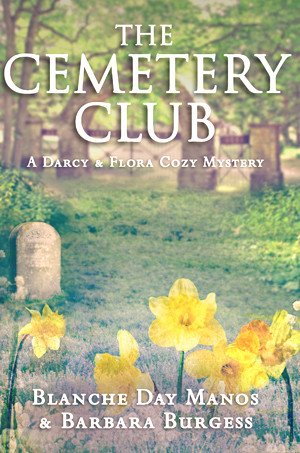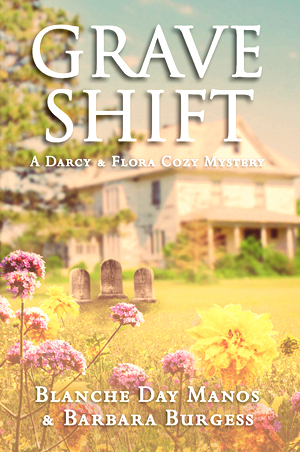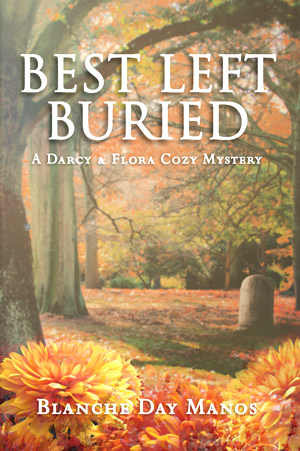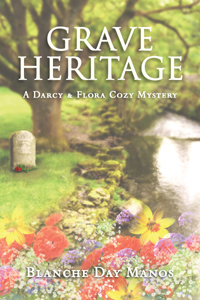 ---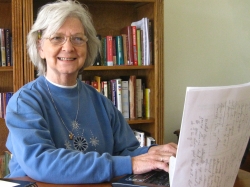 It may seem strange to some that a mild-mannered kindergarten teacher would become an author of cozy mysteries, but it's actually a good fit. A teacher is a word crafter. So is a writer. A teacher wants the efforts of her labor to have a positive outcome. So does a writer. A teacher prays and hopes that each student has a positive take-away from her work. A writer hopes that for her readers too. A teacher would like each of the children in her classroom to achieve a satisfying life. Although she can't control that, as a writer she can control the way her books conclude!
A native Oklahoman, Blanche has a deep familiarity with the Sooner state, so it's the logical setting for her books. Her Cherokee heritage and feeling at home in the rural settings of Oklahoma are vividly woven into the background fabric of her books. Don't miss Blanche's "cozies with an extra shiver!"